News and events
Korea Konsult news, updates and information about events
4 JULY 2019.
27 APRIL 2019.
19 APRIL 2019.
16 MARCH 2019.
22 FEBRUARY 2019.
5 DECEMBER 2018.
10 NOVEMBER 2018.
30 AUGUST 2018.
31 JULY 2018.
13 MAY 2018.
29 MARCH 2018.
10 MARCH 2018.
26 FEBRUARY 2018.
26 JANUARY 2018.
15 JANUARY 2018.
24 DECEMBER 2017.
10 DECEMBER 2017.
1 NOVEMBER 2017.
18 OCTOBER 2017.
22 SEPTEMBER 2017.
4 SEPTEMBER 2017.
30 AUGUST 2017.
On October 29, 2017 in Pyongyang there will be held International Marathon! The racing route will start near the Arch of Triumph and go through the heart of North Korean capital. This marathon is open for AMATEUR runners, international and domestic, men and women. Let us know if you are interested to participate: postmaster@koreakonsult.com
The Marathon registration fee:
90$-full marathon
70$-half marathon
50$-10km
40$-5 km
Hurry up to register before 18th of Sep, or pay +10$ if you register later!
Click here to see the program
2 AUGUST 2017.
18 JULY 2017.
20 JUNE 2017.
We would like to extend our sincere condolences for Otto Warmbier's family, our deepest sympathies are with those who loved and knew him.
A tragedy like this should have never happened and we add our voice to the request for thorough investigation and a full explanation of the incident. We have always attached great importance to the safety of our customers and our long experience shows that safety goes hand in hand with the respect of local laws and customs. That is why detailed information about the rules of conduct in the DPRK is the most important part when preparing a tourist to visit the country.
After the incident with Otto, we will take additional measures to ensure that the information provided by us becomes even more clear and detailed.
17 MAY 2017.
27 APRIL 2017.
27 MARCH 2017.
17 MARCH 2017.
13 JANUARY 2017.
3 JANUARY 2017.
8 NOVEMBER 2016.
24 OCTOBER 2016.
3 AUGUST 2016.
13 JULY 2016.
2 JUNE 2016.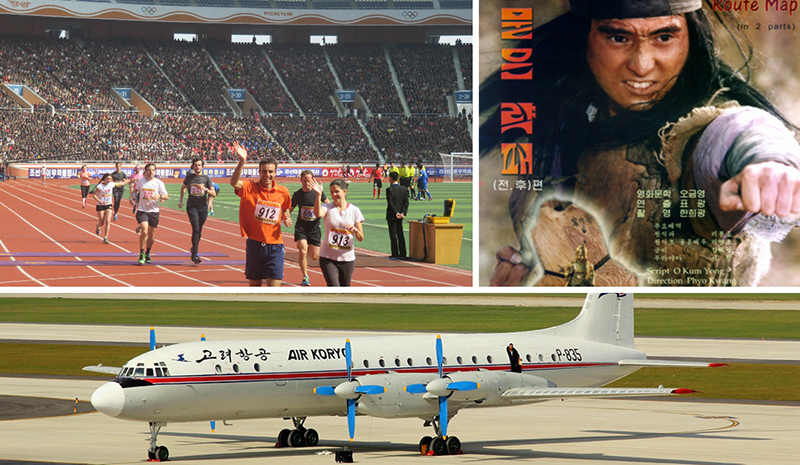 24 MAY 2016.
26 APRIL 2016.
4 APRIL 2016.
A new futuristic street which was constructed in less than 2 years in Pyongyang downtown. These photos were taken during our Easter tour on March 28, 2016

Posted by Korea Konsult AB on Thursday, March 31, 2016
15 MARCH 2016.
05 FEBRUARY 2016.
04 JANUARY 2016.
05 NOVEMBER 2015.
05 OCTOBER 2015.
24 AUGUST 2015.
We have just received confirmation that on October 10 there will be a massive military parade in Pyongyang on the occasion of the 70th Anniversary of the founding of the ruling Workers' Party. It will be the first military parade since 2013. Kim Il Sung Square will be the venue for the main parade but unfortunately it will be off the limits to foreign tourists. However, the parade participants will then march through Pyongyang, and will be cheered by the locals in a festive atmosphere that you can also join-in! Join our 9-12 October or 9-16 October tour.
29 JUNE 2015.
20 APRIL 2015.
02 MARCH 2015, 11:07 am Stockholm Time. Korea Konsult has just been informed that DPR Korea has decided to reopen its borders for tourists. All tours scheduled in April and onwards are confirmed and will depart according to the initial time table. If you have booked a tour with us we will send you an email with all details as soon as we have them. Please don't hesitate to contact us if you have any question: postmaster@koreakonsult.com
13 FEBRUARY 2015.